Strategic Solutions
Pi Global provides effective strategic solutions to complex problems for commercial and government organizations worldwide.  We recognize emerging challenges and opportunities, assess vulnerabilities and analyze risks to develop implementable strategies and deploy appropriate resources that enable our clients and partners to achieve positive outcomes with the least amount of risk. We convert our tactical successes in your strategic advantage.
Mergers and Acquisitions: We develop merger, and acquisition strategies based on sound business intelligence and comprehensive market research which enable our team and our clients to target, plan, and initiate sound merger and acquisition strategies that meet our client's corporate, integration, market and financial objectives.  Our corporate development specialists consist of experienced international former public and provide executives, chief financial officers, legal, and financial institution leaders.

Product and Program Development: We have developed, merged, acquired, restructured and managed several projects for leading multinationals, and emerging companies.  Our projects include the design, development, and implementation of several consumer products, packaging, and programs for major international industrial manufacturers, and retailers. We have facilitated equity, and debt financing to support the commercialization of emerging products and technologies, and fuel corporate growth.
Strategic Alliance Development: Rapid, and effective international market expansion is greatly enhanced in combination with the right partner.  We locate local strategic alliances with companies which have the political savvy, cultural sensitivity, and established business, and government relationships to provide the right internal alliance or partnership. We also prepare, and position our clients for a safe exit just in case the relationship is not consummated or does not develop as expected. For the most part strategic alliances fortify global enterprises, as it is virtually impossible to conduct fully global commerce without them. Our teams find the synergies, analyze the gaps, put forward the candidates, conduct the necessary due diligence, and negotiate the alliance on behalf of the client if desired. We facilitate the process, we don't dictate the solution.

Restructuring Solutions:  We provide a comprehensive range of restructuring services by providing seasoned legal professionals, case managers, crisis communications support, financial resources, and customer service to meet the need of clients and the demands of the restructure process.  Our team prepares for corporate restructuring by developing a strategic plan, re-structure options and providing pre-filing and post receivership advisory. 

Equity and Debt Financing:  Our team has worked with the world's top international financial institutions to provide effective financial solutions, including more than $500 million in international equity and debt financing for acquisitions.  We have also tailored private equity solutions to meet the capital requirements of several companies.
AEROSPACE
We deliver effective global aerospace solutions for airlines, governments, and militaries worldwide.
Commercial Aircraft:
Our aerospace subsidiary develops and produces FAA-approved commercial aircraft replacement parts for commercial airlines, air cargo companies, and governments. Our proprietary Certified Parts Advantage program offers worldwide long-term purchase contracts with guaranteed on-time parts delivery. This proprietary program substantially lowers aircraft replacement parts costs, lowers aircraft parts inventories, improves cash management, and reduces exorbitant Aircraft-on-Ground (AOG) costs - all of which significantly lowers overall aircraft fleet operating costs.
Defense: 
Aircraft:  We develop and market new and previously-owned tactical, special operations, transport, unmanned and optionally-piloted aircraft, systems, equipment, and replacement aircraft parts with approval of the United States Department of Defence and allied Defence Ministries.
We deliver where and when others cannot!
.
AUTOMOTIVE
We have designed, developed, built and operated automotive vehicles, parts and accessories for commercial enterprises, motorsports operations, and military programs. Our automotive industry experience allows us to provide our clients with effective automotive corporate development strategies. Our goal is to locate, develop and execute mergers or acquisitions that facilitate seamless organizational integration, provide economies of scale, and facilitate expansive growth.
CONSTRUCTION
Whether you are involved in project finance, development or construction, whether in mature markets like Europe and North America, or in the far reaches of emerging countries, we are the one resource you need. Our experience and effective resources are the keys to successfully arranging the international chessboard of collaborating contractors who are able to facilitate their respective pieces for a favorable outcome. Our seasoned international team has experience in several construction disciplines as well as real estate and building materials resources to assist in keeping the chessboard tilted in your favor. Our teams work together with our clients and insure seamless cooperation with team members and others such as government and regulatory agencies, contractors, and legal representatives, to insure that the process proceeds to completion as efficiently, transparently and expeditiously as possible.
DEFENSE & SECURITY
We have sourced and developed effective defense and security programs for our clients.  We have leveraged our global resources to respond to government, military and defense program requirements to immediately deliver the right resources and programs which have led to multi-million dollar defense and security contract awards. Our teams address the issues which are likely to affect our clients and never stop thinking defensively to keep our clients informed of potential threats, vulnerabilities and repercussions. We are also experts in nuanced messaging for delicate markets on foreign soil and have served as spokespersons for major corporations, industry sectors, and the U.S. Government.
MEDICAL Industry Practice
Our Prestige Biotech Division personal protective products, medical products, and supplies are manufactured to the highest standards of quality, specifications, and testing to meet government and industry regulatory specifications, which include EN 455, EN 374 ASTM D6319, ASTM D5250, F1671, and FDA 510K according to Point-of-Care (POC) end-user requirements. Our medical products distribution includes; government and private hospitals, medical clinics, doctors, laboratories, and industries. Our product quality, value-driven pricing, and dependable on-time delivery Our experts customize products and solutions based on the needs of every market.
REAL ESTATE and DEVELOPMENT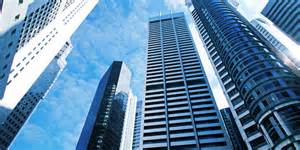 ur international team of real estate industry professionals include experienced real estate development, construction, and marketing industry executives with the experience, skills, and international network of real estate contacts established over decades of experience in the business. Our risk management practice insures that you assets are protected and personnel are secure.
TECHNOLOGY
Whether you're developing or marketing software or making chips in an outsourced manufacturing facility, we are the one strategic and tactical resource you need. Acquiring companies and integrating markets is the key to maximizing revenue, minimizing costs and expanding profit margins in high tech industries. It is essential for an enterprise to be abreast of the factors which impact costs, target markets, and manage risk as these relationships can make or break a transaction or a business. Our consultants from the various high tech industries across the spectrum from software to satellites work together with our clients and in seamless cooperation with other team members to make the corporate development process as profitable, efficient and transparent as possible.